As the holidays inch closer, the Chrome team is releasing their final build of the year. Focusing heavily on their desire to help users get things done and reclaim precious time has been a goal of most of Google's app and service updates lately, especially across Maps, Search, and more. Chrome 87 is rolling out over the next few weeks and it puts most of the attention on performance and productivity enhancements. Let's take a look!
Tab Search
If you're a tab hoarder like me (whether or not you use Tab Groups to organize them), you can now search and quickly jump to any one of them regardless of what window they're in with the new Tab Search feature. We've spoken about using it on Chrome for Windows before using a developer flag, but this update makes it official! As you type, it will whittle down the list of results in the search box, making it easier to find an open tab than manually scanning them all with your eyes.
New Tab Page Cards
Google is testing out a new Chrome experience with Chrome 87 – New Tab Page Cards. When we first heard that they were preparing to show you a Google Shopping widget on the new tab page, we were a bit confused as to what this could have been. Now, we have confirmation that this space will, in fact, be used to help you pick up where you left off across Google services.
These cards can be used to quickly find a recipe you searched for, but closed, help you pick up where you left off with holiday gift research, or suggest movies and TV shows to you to help you unwind at night. Ultimately, it's a tool that presents you with recently-visited and related content across the web to save you time and will appear under your new tab page's search bar and shortcuts.
But here's where it gets really interesting – Google's upcoming 'Kaleidoscope' service may be directly tied to these new tab page cards. Kaleidoscope itself shows code that states it should appear on the new tab page and it's likely that it will be a hub for all of your streaming services. If you look at the picture above, you'll notice that the cards on the left say 'Top picks for you – Entertainment', followed by 'TV Show' and 'Movie' with 'Streaming service' written under it. We think that Kalidoscope is directly tied to these cards and clicking one of them may one day send you to Kaleidoscope – or Google TV on the web! Yep, Google TV's web-based interface which could one day replace Play Movies and TV on the web is more than likely what Kaleidoscope is a code name for.
I also have a wild but solid theory about these new tab page cards – that they could possibly tie directly into Google Collections! Think about it – If the Entertainment section of these cards sends you to Google TV on the web to help you unwind to a movie or TV show, wouldn't it make sense for Google to present you with content you've saved to your Watchlist? If you're shopping online and save something to your wishlist on Google Shopping, wouldn't your chances of buying increase exponentially if Google showed you items you've already told them you want? That same logic can be applied to every bit of content that these cards could show. Therefore, it could be very possible that in addition to showing you cards based on the content you've recently searched for across their services, they could also show you content you've saved – and many of these services have already tied their bookmark icon feature to Google Collections. Though speculative at this time, I have a strong sense that this may be where Google is going with this new feature and it's the most exciting update for me today.
Chrome Actions
The 'Omnibox' is the Chrome browser's URL or search bar found at the top. Google named it this because it can search for anything – a website, a search query, a bookmark, your history, etc. 'Omni' is Latin for 'all'. Clever, isn't it? With Chrome 87, Google is introducing what are called Chrome Actions – quick actions you can perform from the Omnibox which will help make managing your privacy and security even easier. The first Chrome Action gives you the ability to clear your browsing data with a simple search as seen in the gif below.
Searching for 'delete my history' will present you with a button that will take you directly to your Chrome history page with options to delete it. You can also type 'change my password' to be taken directly to a password reset in your Google account settings. As I said in a previous post, Google is more than likely introducing these Chrome Actions in an effort to provide more choice and transparency for users on how they can be in control of their data thanks to their run-in with lawmakers on the issue in 2018. Google also recently released new smart feature and personalization settings in Gmail for the same reason.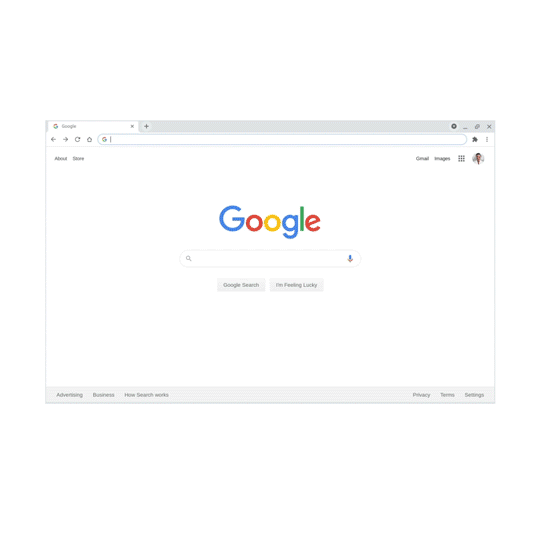 If you want to try more Chrome Actions, I've compiled a list for you. Google is releasing them on desktop Chrome first, with other platforms and actions to come in the near future.
Clear Browsing Data – type 'delete history', 'clear cache ' or 'wipe cookies'
Manage Payment Methods – type 'edit credit card' or 'update card info'
Open Incognito Window – type 'launch incognito mode' or 'incognito'
Manage Passwords – type 'edit passwords' or 'update credentials'
Update Chrome – type 'update browser' or 'update google chrome'
Translate Page – type ' translate this' or ' translate this page'
The largest performance improvements in years
This update represents the largest performance improvements to the browser in years thanks to many technical tricks under-the-hood. For example, Chrome 87 will now prioritize your active tabs over everything else that's open but not currently being used. This should reduce CPU usage by up to 5x and extend battery life by up to 1.25 hours based on Google's internal benchmarks! This is possible thanks to Tab Throttling and Occlusion Tracking (For real this time). For those of you who don't minimize tabs, Tab Occlusion won't exactly work for you since it optimizes resources for tabs that Chrome thinks are visible to you, but you can still benefit from Tab Groups with collapsing and freezing to save resources!
Chrome also starts up to 25 percent faster and loads pages up to 7 percent faster all while using less power and RAM than it used to. Chrome for Android is also receiving back and forward page caching improvements, making load times near-instantaneous! All in all, Chrome 87 brings a lot of exciting improvements and tools that are sure to make you more productive during the holidays and beyond.