Forty percent of Americans still plan to travel during the holidays this year, despite the ongoing COVID-19 pandemic. Today on the Keyword, Google has provided reminders of all of the helpful ways they provide information through their services to inform you of travel safety as you make plans to visit relatives this season.
Google Maps has become an indispensable tool this year. Last month, they added a COVID-19 data layer to the service, which allows you to see how many cases there are near you, and shortly thereafter, they added valuable health and safety information for business listings. These details included whether or not the place you're visiting requires their staff (or you) to wear a mask before entering or if they've implemented plexiglass separators and much more.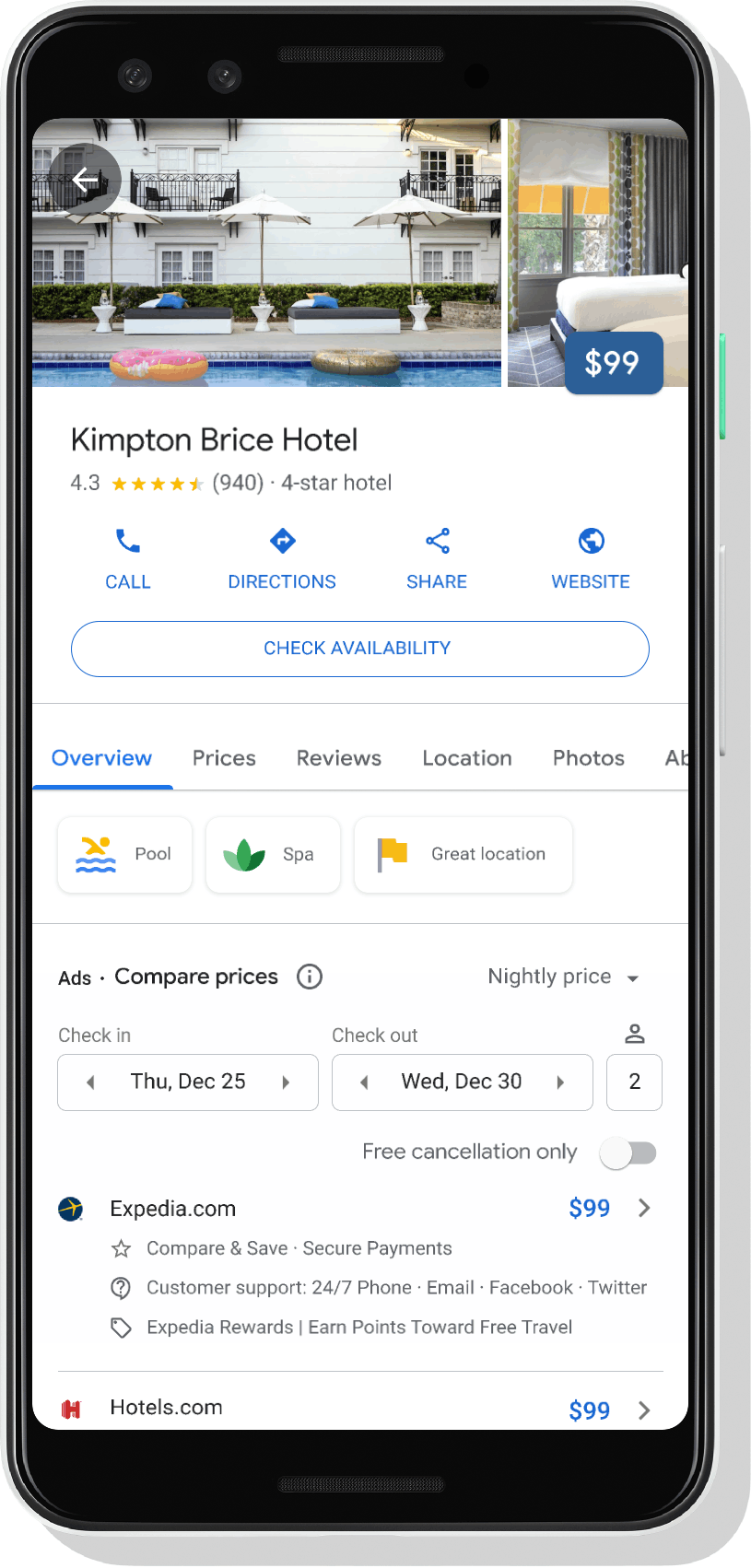 Google's blog post seemed to place a lot of emphasis on Google Travel, which allows you to check flight and hotel availability trends over a six month period (also available via a Google search) and see which hotels or lodging properties provide free cancellation and refundable rates via a filter. Google Travel is a web application that replaced the Google Trips app and still allows you to see past trips you've taken, things to do when you get there via a Google Collections integration, and more. In addition to all of these great tools, Google suggests using a simple Search to check for COVID-19 travel advisories and restrictions for your destination, and if it's not closed, to check for reopening information.
Lastly, there are excellent Google Maps travel alerts you can take advantage of if you're getting to your destination by car, bus, subway, or train, including information about COVID-19 checkpoints and restrictions along your route, as well as when you're crossing national borders, alerts from local transit authorities on whether government mandates impact services and more. Because there are so many ways to use Google's services to stay informed on travel safety during this holiday season, we recommend you comb through them using the graphic below to get started before you head out on any trips you may be planning!