Hey, do you remember that cloud gaming service called Google Stadia? Too soon? Sorry. Remember how it was the first to introduce direct touch controls for select games and subsequently never did anything with it before being killed off? We do too. Well, Nvidia is following closely in Stadia's footsteps by introducing exactly the same thing for about 15 of its games across mobile phones and tablets.
In an effort to promote the Razer Edge 5G "handheld gaming device", the company announced on its blog that the following titles are being added to a new "Mobile Touch Controls" row on the GeForce library. By booting them up, you won't even need a connected Bluetooth controller as they work just like Android apps and games – you simply touch and swipe to perform actions!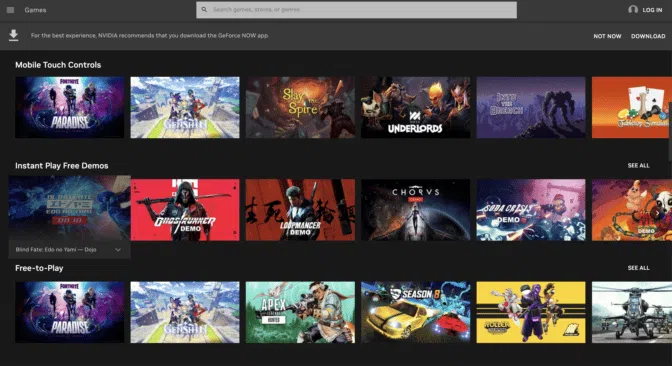 Mobile and Tablet
Tablet Only
Initially, both Genshin Impact and Fortnite were capable of touchscreen gameplay, but this marks a huge step forward for Nvidia as 13 additional games means they're most certainly going down this path. Cloud gaming is evolving before our very eyes and we're here to witness it. Unfortunately, Google has bowed out, but that doesn't mean its competition is leaving a golden opportunity to be a part of the future on the table. Sure, Google will be using Immersive Stream for Games to push cloud gaming forward, but no one really cares anymore.