Google's event yesterday was a feast of artificial intelligence (AI) initiatives across its portfolio of apps and services. The integration of generative AI into its Search engine was the crowning reveal, but Google Workspace was no less impressive. This is now officially being dubbed 'Duet AI for Google Workspace'.
Duet AI is an evolution of the 'Help me write' feature in Gmail and Google Docs, but it's also so much more than that. It's designed to aid Workspace users by automating and offloading mundane tasks in Docs, Sheets, Slides, Gmail, and more. Imagine achieving faster first drafts for emails, job applications, project plans, and more. Beyond drafting it also handles grammar and spell checks, reply suggestions, and so on.
Slides is getting a mind-blowing upgrade. If you've used Midjourney or Bing's Image Creator, you'll know that with just a few words in a prompt, you can generate highly specific (and questionably original) images to help your presentations stand out.I'm particularly excited about this update as it aligns with the vision Microsoft is pursuing with its 365 Copilot AI that focuses specifically on content creation within an enterprise setting.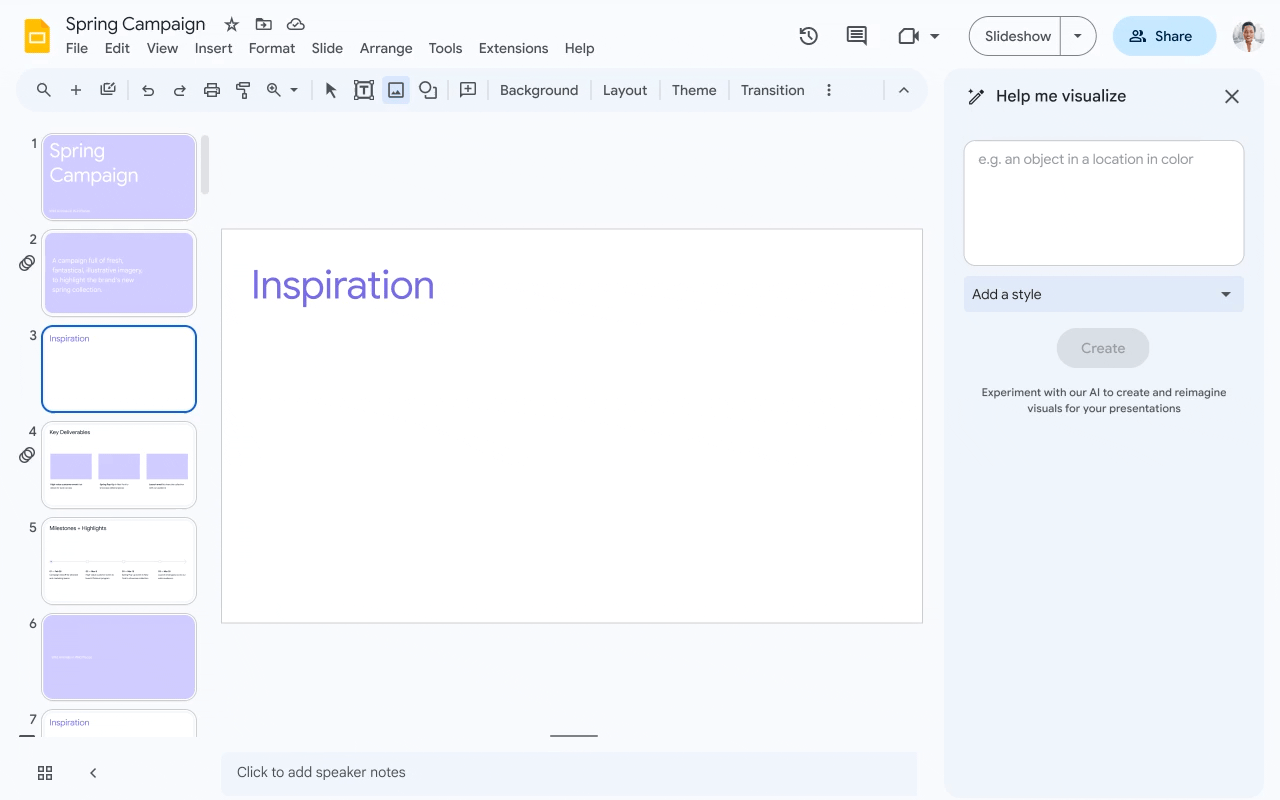 Google Sheets is about to become even more powerful with Duet AI too. It'll help you analyze and act on data in a spreadsheet at breakneck speed by creating custom plans and automating data classifications to better comprehend the context of the data you've accumulated. In essence, Google will automatically assign labels to things, easing the data parsing process. This feature could be particularly handy for HR managers to parse information from job applicants, among other things.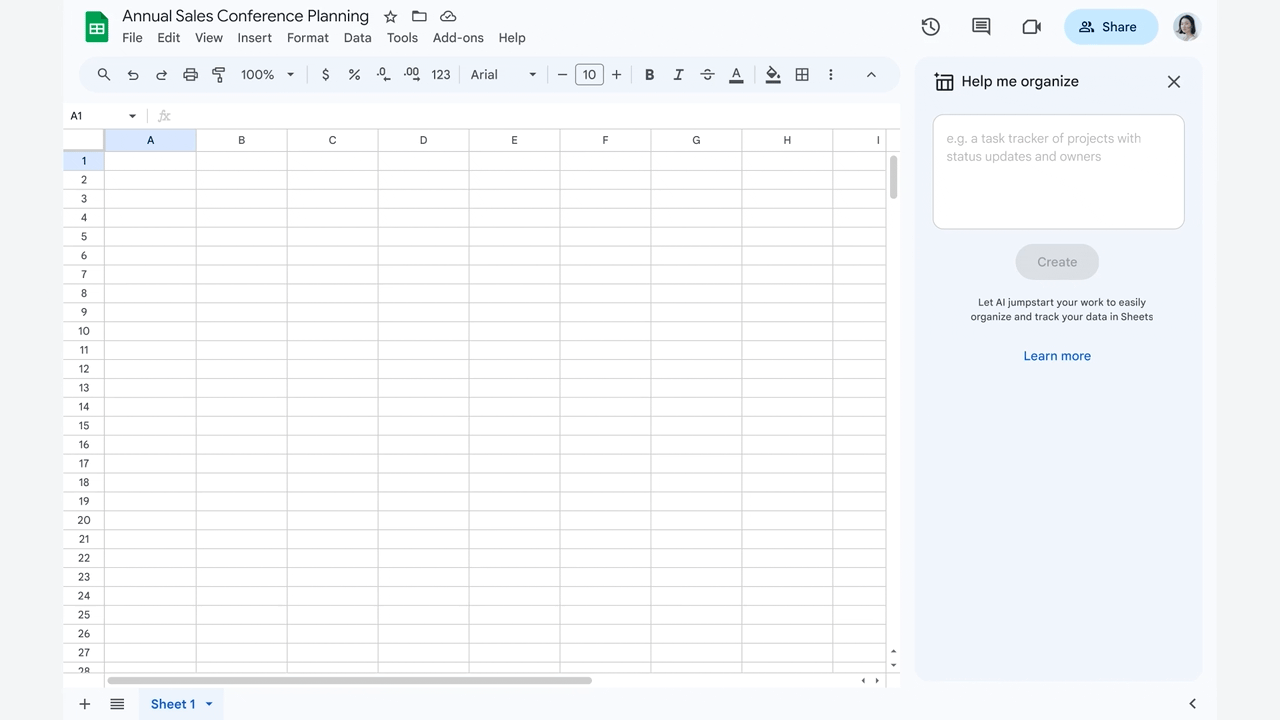 The 'Help me organize' feature in Sheets will take your description of tasks, projects, and other activities, and automatically generate a plan to organize your data. But remember, like all generative AI tools, it's meant to provide a starting point for your ideas, and will need your touch for the best experience.
Lastly, Google Meet is also getting a fun feature: the ability to generate AI backgrounds for your calls with just a text prompt. Oh, and Docs will intelligently generate smart chips for information like locations and statuses while you use the 'Help me write' feature.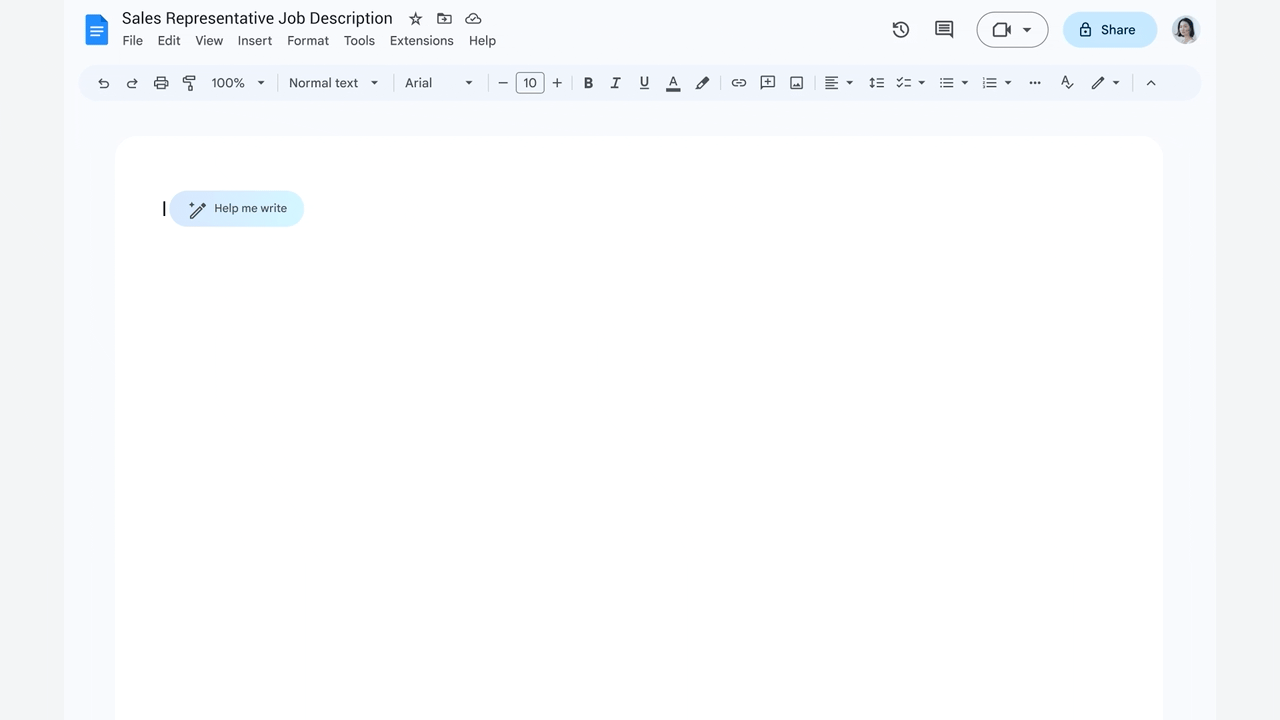 This is pretty wild, right? I believe that while Microsoft Copilot's efforts in generative artificial intelligence are superior and more well-rounded, Google is approaching Workspace properly by offering tools that are both helpful and easy to understand. Instead of just offering a text or image generator, it's putting those things into specific contexts so that users know how they can benefit from them.
If you're keen to try these features, you'll need to join the waitlist for 'Workspace Labs'. Google is inviting many users to take things for a spin, but there's no timeline for a wider rollout as the company is "allegedly" taking things slowly to ensure responsible use. I still have my reservations about how it's approaching AI and at what speed can be considered "responsible", but only time will tell if it's on a destructive path or not.
Will you allow your users to utilize AI for their work? According to a recent study I recall seeing, employees that do so were more productive and less likely to quit than workers who did not use it. Google has made it clear that this is not meant to replace human ingenuity, creativity, and intelligence, but to support it.