Today, Google unveiled its official artificial intelligence efforts and how it plans to integrate them into Search. In a Keyword blog post, the company announced what are called Search Labs or SGE (Search Generative Experience), which will allow users to generate AI-driven responses to their search queries.
The company hopes to catch up to Bing AI, which launched earlier this year, and of course, ChatGPT – the forerunner of the entire AI race in the public eye. Now, with a shiny, new, extremely well marketed YouTube video, Google is showing off how it plans to (or hopes to) take center stage and become the way people find information once again as it has been for the past 25 years.
With the new AI capabilities in search, users will have less work to do in order to find the information they need. Google's AI will step in and help users understand topics faster, uncover new viewpoints and insights, as well as get more done easier.
Once you gain access to the Search Labs features, you will be presented with a colorful new expanded section that is specific to you, acting as your own personal assistant. Generative AI in search will be the future that we never got with Google Assistant, as demonstrated in the above video. In addition to getting a tailored answer to your question, Search will also display relevant images, links, products, and more for you to dig deeper – without you needing to perform additional searches on your own.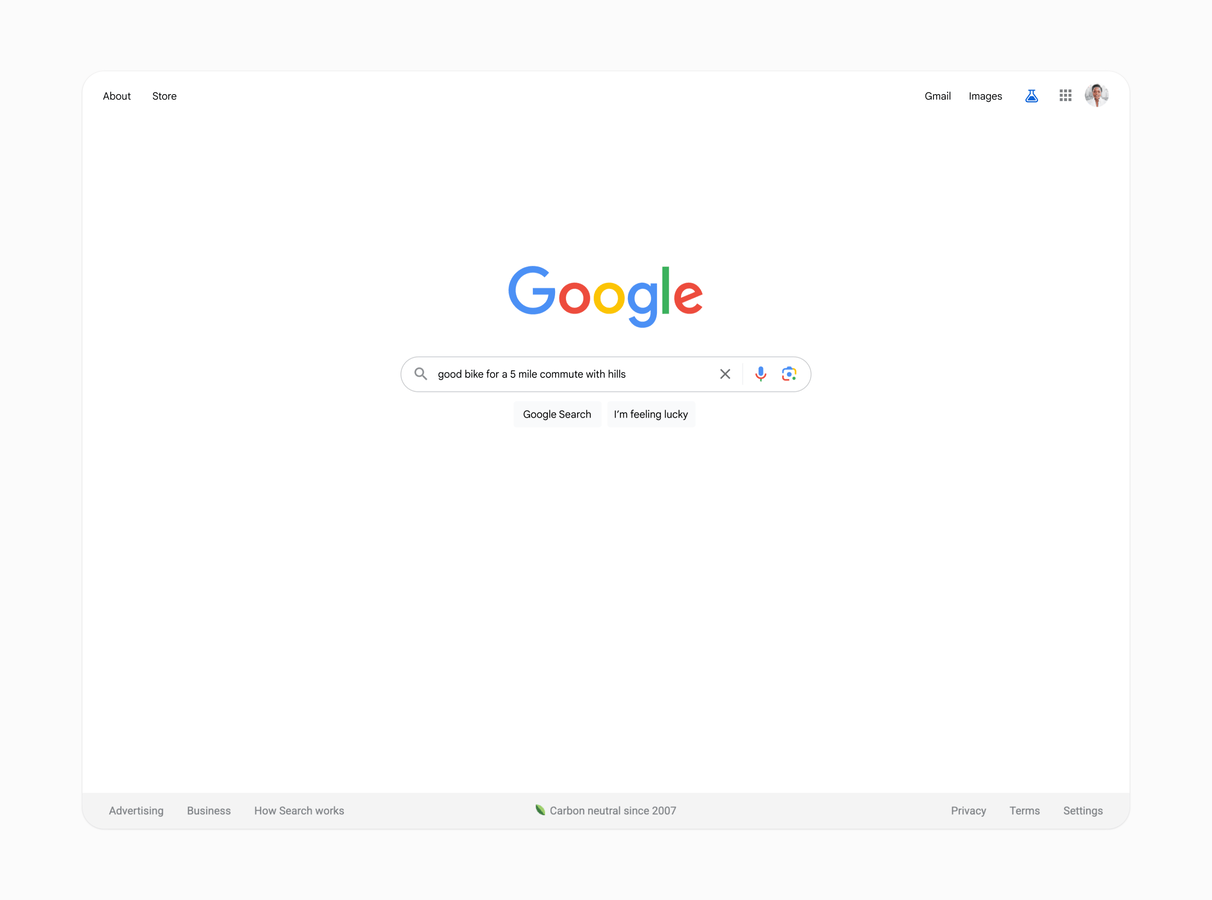 A new "Ask a follow-up (question)" button will allow you to refine your question or find extra information on a topic. Clicking this button will let you stack search queries and information, and Google's AI will intelligently combine them to answer contextually going forward. In fact, this context is carried over question to question, so you won't need to start over just because you're typing something new into the Google Search box!
That all sounds great, right? Well, while Google does claim it will highlight a variety of sources and content creator voices in its generative responses, I can't help but feel this is the beginning of the company being selective of its sources. Anything that AI tells regular users, they may just accept without seeking out context and opposing viewpoints. That's why I hope Google does its best to solve for this, as it states it's aiming to do. I can smell an antitrust lawsuit in the making.
Search Labs is rolling out on Chrome desktop and the Google app for Android and iOS in the United States and other English-speaking regions first. After gathering feedback, the company will roll it out to a wider audience. Within the next few weeks, users may gain access to this new search experience, and by tapping the Labs icon at the top of Google Search, they'll be able to experience it for themselves.
Although not directly indicated to be Google's Magi or even Apprentice Bard AI, it's clear that this is the case for anyone keeping up with the news. What's funny is that the video announcement released on YouTube (above) states that AI is catching up with Search, but in reality, Google played the reverse card as Search finally integrating AI is the company's decades long champion finally getting with the times! Clever marketing play, Google, clever. Let us know in the comments if you think Google is moving too quickly with artificial intelligence, and whether or not you'll use it!