In a recent Keyword interview with Nest engineers Marco Bonvini and Rayma Bhagavatula, Google revealed the inner workings of their new Nest thermostat. In addition to mentioning the device's Savings Finder feature, which makes energy-saving recommendations based on your habits, they discussed how the thermostat can predict potential issues with your HVAC system.
How HVAC monitoring works
By estimating ambient and targeted temperatures and by predicting time to temperature, Nest can determine what the expected behavior of your HVAC system should be. In doing so, they can look for anomalies that may indicate potential performance issues. For example, if your home stays too cool while the heating is turned on or if it takes too long to reach a target temperature often, there's probably something wrong. If there is, you will be notified via the Google Home app and email so that you can investigate and get the heating or cooling issue fixed.
HVAC monitoring will work with legacy Nest thermostats! The team is committed to supporting everyone and all devices with compatible systems as evidenced by the original Nest, which is now 10 years old and still receiving updates! If Nest is looking to set the standard for IoT devices, (a category which, in many ways, they started) then we have a bright future to look forward to.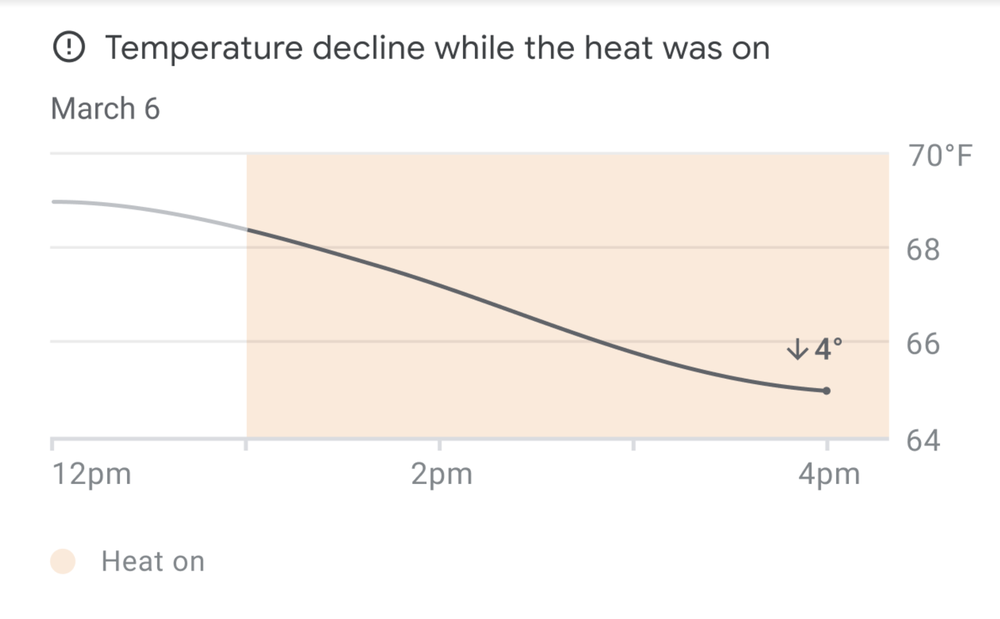 The idea for HVAC monitoring came about because they received so many calls from customers who were experiencing issues with their systems and hoped that Google could help them troubleshoot. In many instances, they had to be passed off to a Nest Pro and Google wished they could do more. So, they sank a lot of time and thought into proactive solutions for their newest thermostat. Using machine learning to provide more context around these issues for everyday users and Nest Pros alike has already proven to be effective during a beta that they launched earlier this year.
These types of innovations have only become possible thanks to advancements in cloud computing. While Nest has always used individual device data to help smart home owners make decisions, they can now make more intelligent determinations based on anonymized data too. They are laser-focused on what the experience is like for people and have a goal of placing more control in the hands of their users by removing the complications that normally come with HVAC systems.