Google Photos' print subscription service never really seemed to be popular with its users. I can't find a single person within my circles that uses it, and even after it was improved and relaunched as the Premium Print series, I don't see it making much of a splash on the web. However, this could simply be because most people aren't really accustomed to visiting a CVS, Walgreens, or Walmart in order to get prints made the old-fashioned way anymore. Above all else, no one is going to go make this a habit for a monthly subscription cost during a global pandemic.
So, the company has a solution for that – home delivery! Yep, something I personally feel it should have offered long ago. You could already get photo books delivered to your home, as I've done a few times (These are great for keeping memories safe in an analog format!), but individual prints had to be made at the aforementioned locations.
Now, you can get them delivered straight to your doorstep in the U.S. for just $0.18 per print (plus shipping). Choose between 4×6, 5×7, and 8×10 photo sizes. Additional sizes available include 11×14, 12×18,16×20 and 20×30, with prices varying. These extra options are only available for home delivery, not in stores.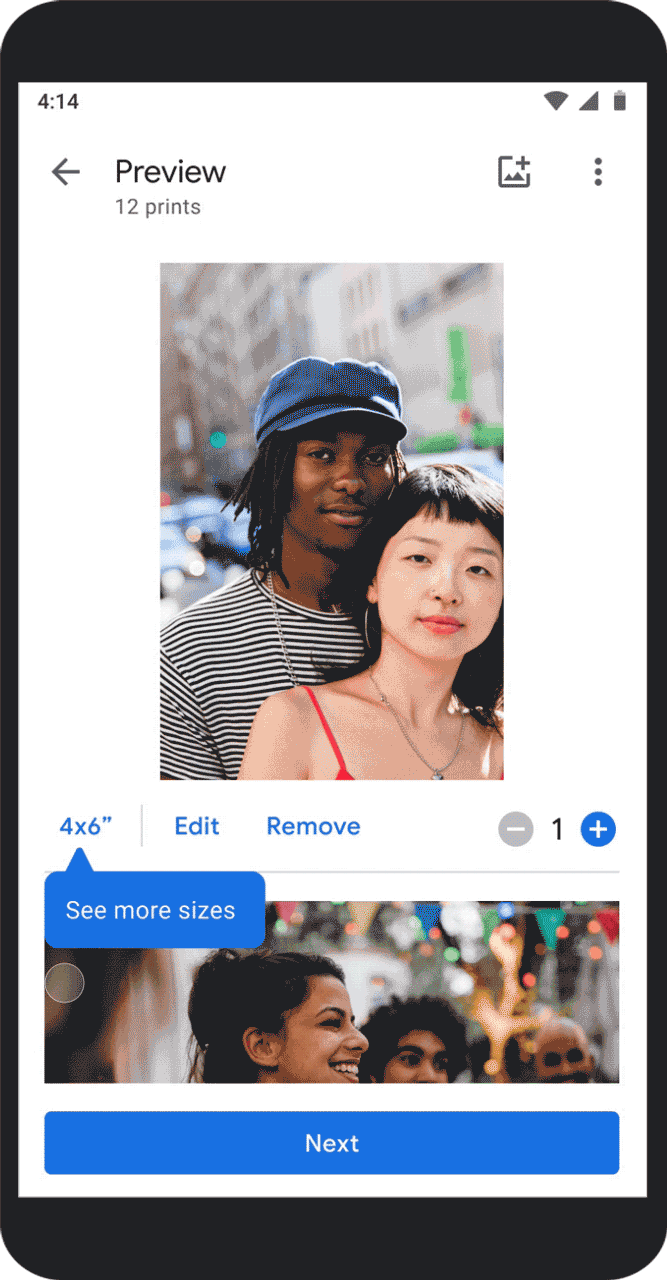 Another new option for decorating your home – Canvas Prints – are also available, but over the next few weeks, Google is adding six more options for them in the online Print Store – 8×10, 16×16, 20×30, 24×36, 30×40, and 36×36. In the United States, you can get Canvas Prints between 8×8 and 36×36.
As a reminder, subscribing to the Premium Print series we discussed earlier for just $6.99 per month (including shipping and before tax), you can get 10 cardstock photo prints to your door in addition to the option to have them sent individually. Choose between matte and gloss finish, and even add a border, print the dates on the back, or turn them into postcards before they arrive.
Does the option of having prints sent straight to your home instead of you having to go and mess with a store machine make them more enticing as an option to spice up your home with memories, or are you still more so a digital kind of person? For me, I've thought about decorating with pictures of my son, but then I look over and see him on my TV via the Google TV or Chromecast Ultra, on my Chromebook ambient display, on my Nest Hub, and even on my phone via the Pixel Stand.
I may just be too deep in the millennial lifestyle, but it's hard to see value in tangible prints in day-to-day life when memories are on every screen. I can definitely see how getting them printed helps them withstand the test of time more than any service possibly could – even one as big as Google Photos.