Well, this is neat. Google just announced on its Cloud Blog that Zoom and Google Meet calls would now be able to play nice with one another. In an effort to help Enterprise Workspace customers bridge the gap with their Zoom user co-workers and collaborators, both Google and Zoom are working together to make it possible to erase the chasm that's normally present between software from industry competitors.
Anyone following either company since the start of the global pandemic will likely remember that they went toe-to-toe to steal each other's audiences but later began working shoulder-to-shoulder to do things like creating a dedicated Zoom PWA for Chromebooks or putting the service on Nest Hub Max.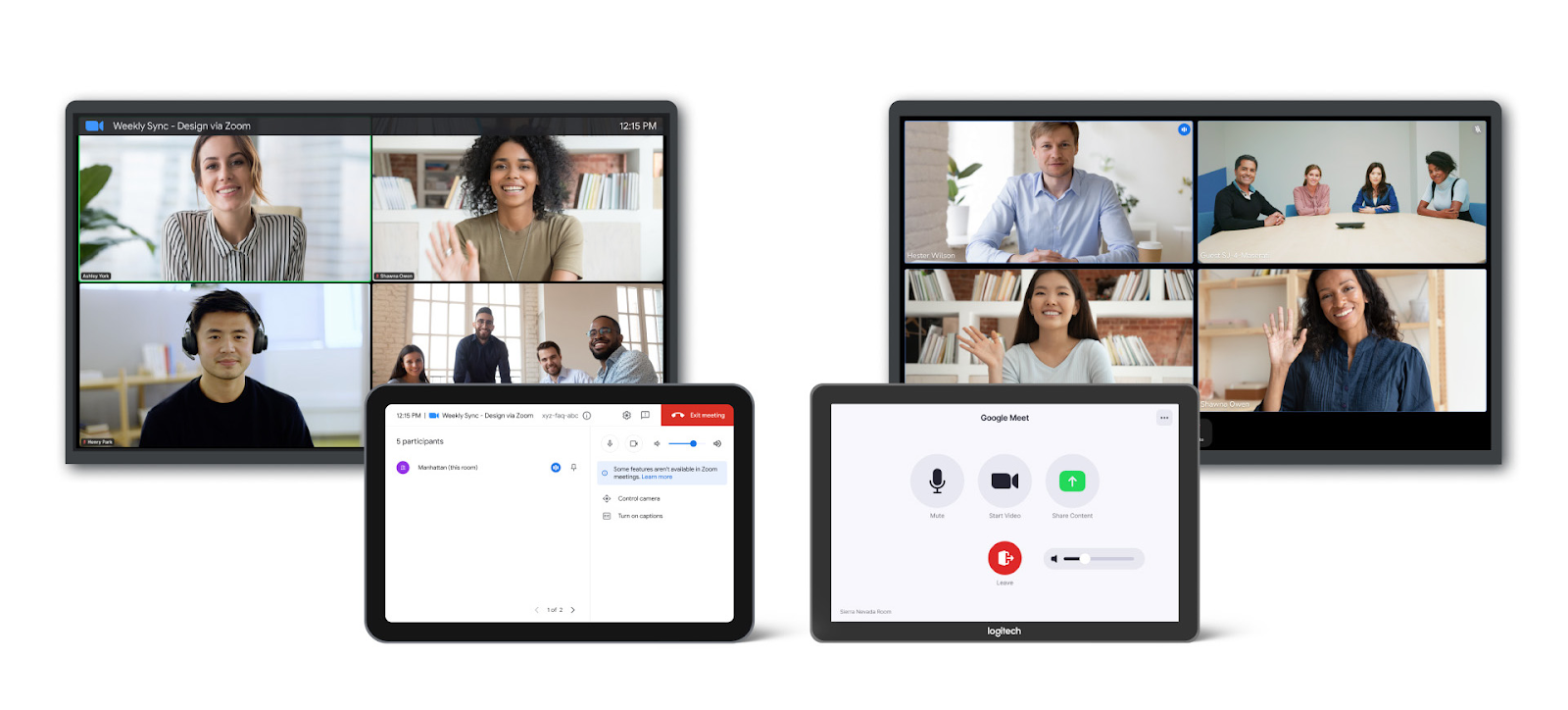 This means Zoom Rooms will be able to join Google Meet meetings, and Google Meet devices will be able to join Zoom Meetings — either directly from a Zoom Room or a Google Meet device calendar with a single touch of a button, or by entering in a meeting code.

Google Cloud Blog
This will require no additional licensing cost for Workspace customers and there's apparently no extra fee for Zoom users either. When it does eventually launch as a feature on both ends, Zoom interoperability will be supported on all ChromeOS-based Meet devices with more hardware support coming later.
In the same way, Google Meet interoperability is being supported on all Zoom Rooms across all platforms. It's incredible to see two rivals working together for the good of their users, and if more tech giants did this I think there would be a lot less frustration and fragmentation across the board.