Because of the challenges brought about by the COVID-19 pandemic, many companies' plans to upgrade their infrastructure from Windows 7 to Windows 10 have been slowed or halted completely in favor of more pressing IT support and network needs. According to Google, 22% of companies are either still planning to migrate to Windows 10 or are still in the process after having begun before the outbreak. Because much of the world is using Windows, this number represents millions of clients for Microsoft.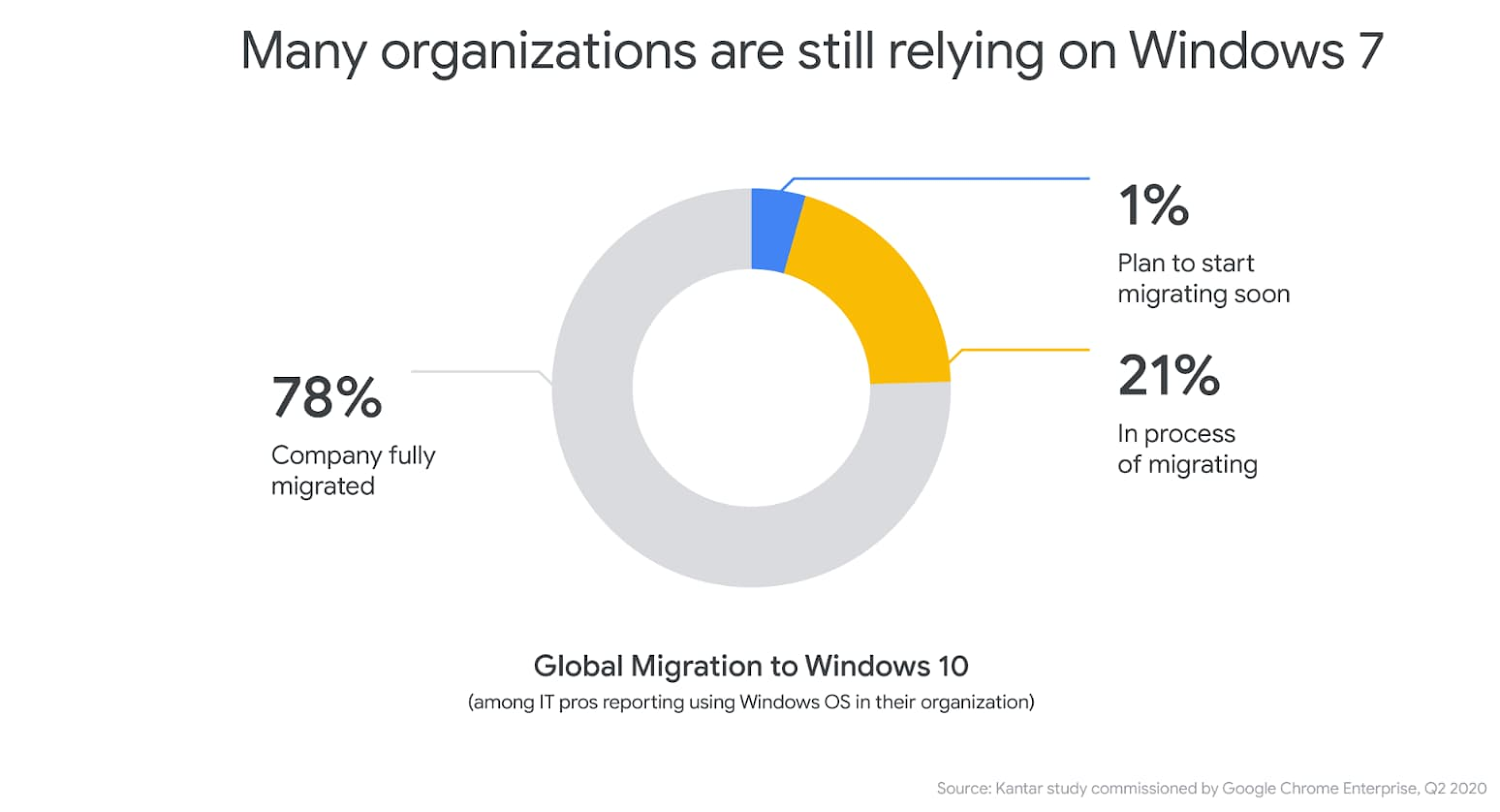 Thanks to overwhelming feedback from Enterprise Workspace customers using the Chrome browser on the older operating system, Google has decided to extend support for Windows 7 until at least January 15, 2022. Previously, they had planned only to support it until July 15, 2021 – that gives everyone's IT department six more months to figure out a strategy for upgrading and apply it across the board.
You'll notice they've stated 'until at least January 15th'. This is because their plan is to re-assess the situation closer to that deadline and decide whether or not the pandemic has continued to prevent companies from taking action fast enough. This means they may extend it further if circumstances require and customers will receive further communications regarding this when the time is ripe.
Google's vision for Chrome is that its security and productivity benefits be provided to all of its customers across operating system versions. That's why those still trying to figure out how to place their roadmap back into motion or those who are still in the process of migrating to Windows 10 need not worry – the flexibility that this extension provides should be enough to continue supporting their workforce until the next stage in this whole mess is figured out. IT teams looking to flesh out a plan can check out Chrome's future roadmap which details their continued investment in cloud management and enterprise security capabilities.