Ever since the popular kid's reading app, Rivet, shut down in September, we've been tracking Google's efforts for families on Assistant-enabled smart displays for quite some time now and even predicted that they would make them kid-friendly and add fun learning experiences for the whole family. Now, we have more confirmation of this with an official statement from Google on the matter.
Family Tab
Later this year, Nest Hub, Max and other Assistant-enabled smart displays will feature a 'Family tab' which will be chalk full of fun and educational experiences. You can say "Hey Google, what can I learn with my family?" to get activities from ABC Mouse and more. You will also be able to try the command "Hey Google, tell me about the animal of the day" to get fun facts about them, listen to the sounds they make, or draw them.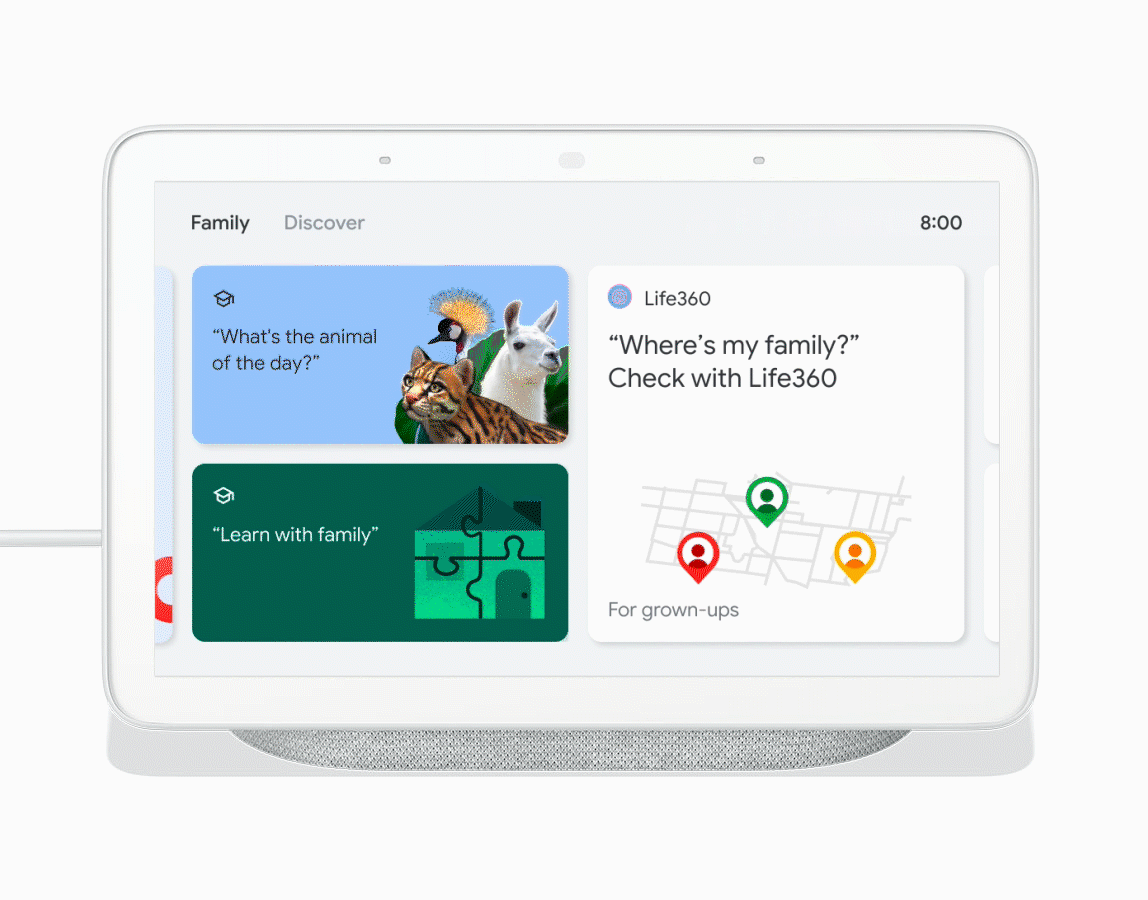 A lot of the Rivet content comes in to play next. The update will also bring interactive story categories for your kids to enjoy during bedtime or any time (this works on phones too!). This content comes from Google's partnership with Noggin, Capstone and others and can be activated via the Family tab or by voice with the command "Hey Google, tell me a story". The rest of the stories, primarily video content from Rivet that didn't get returned to Google Play Books landed on this new Family tab as Youtube Kids videos. My only hope is that the company has gone through extra measures to remove creepy content that sounds happy when the parent isn't looking but has inappropriate or violent visuals. Yep, this totally happened with my son and has caused me to remove Youtube Kids from my home entirely.
Their solution for now is that parents with kids under the age of 13 should watch Youtube content together with them, and they do rely on parents to report crude or inappropriate content, but I feel more can be done. I in no way mean to diminish the role of a parent, but if I'm watching something with my son and Google didn't catch it, he's still tarnished by it before I get him to look away, so maybe there's a cool machine learning trick Google can use to see if the visuals include anything that looks like blood or faces that are too scary, for example. I should also mention that kids under 13 can finally get their own personalized Assistant experience if they sign in with Family Link – it's about time!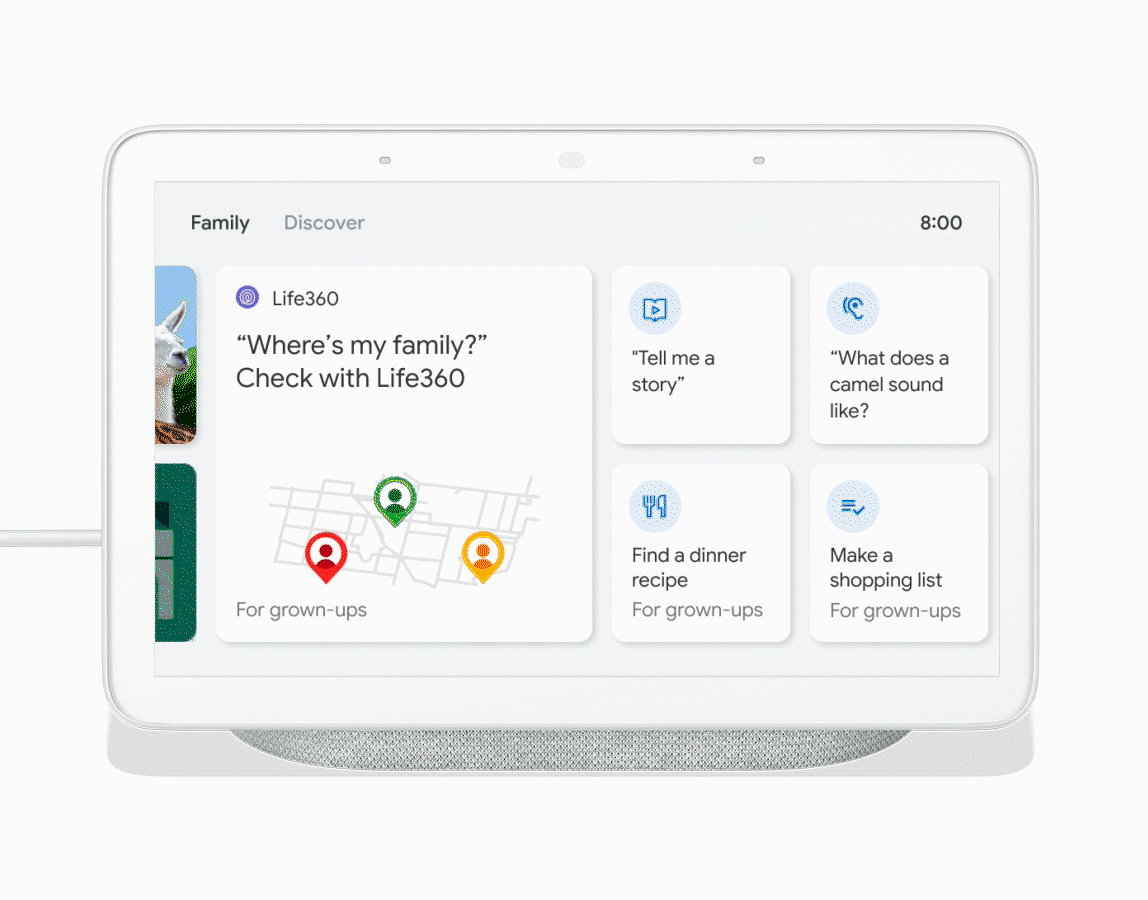 Family Notes, customizable bells and more
Starting today, Google is rolling out what are called 'Family Notes'. Saying something like "Hey Google, leave a family note that says defrost the pie" will stick a yellow note to the home screen of the display for everyone to see when they return home. It's basically the 21st century version of leaving a note on the front of the fridge!
Additionally, an update to the Family Bell feature will allow for audio customization at will. Create a bell by tapping on the Family Bell in your Assistant settings or by saying "Hey Google, create a Family Bell" to get started. Then, you can choose between different sound effects, allowing you full control over what each one means. It's your family, it's your home, and now the sounds can be more meaningful. In a few weeks, you'll be able to pause bells for 24 hours or during a custom schedule as well.
If you use Life360, it now has integration with smart displays. The service lets you keep track of your family members by location with the command "Hey Google, where is my family?" or by asking for their name – "Hey Google, where's Mark?", for example. This also works on smart devices without screens too, like the Nest Audio and even on Android and iOS phones. You must, or course, have a Life360 account to use this feature.