After much build-up surrounding the release of podcasts on YouTube and YouTube Music, Google has now announced them officially. Over on the company's YouTube Music Help page, it was revealed today that by visiting the YouTube Music app, you'll now see a 'Podcasts' tab across the top as pictured in the GIF below.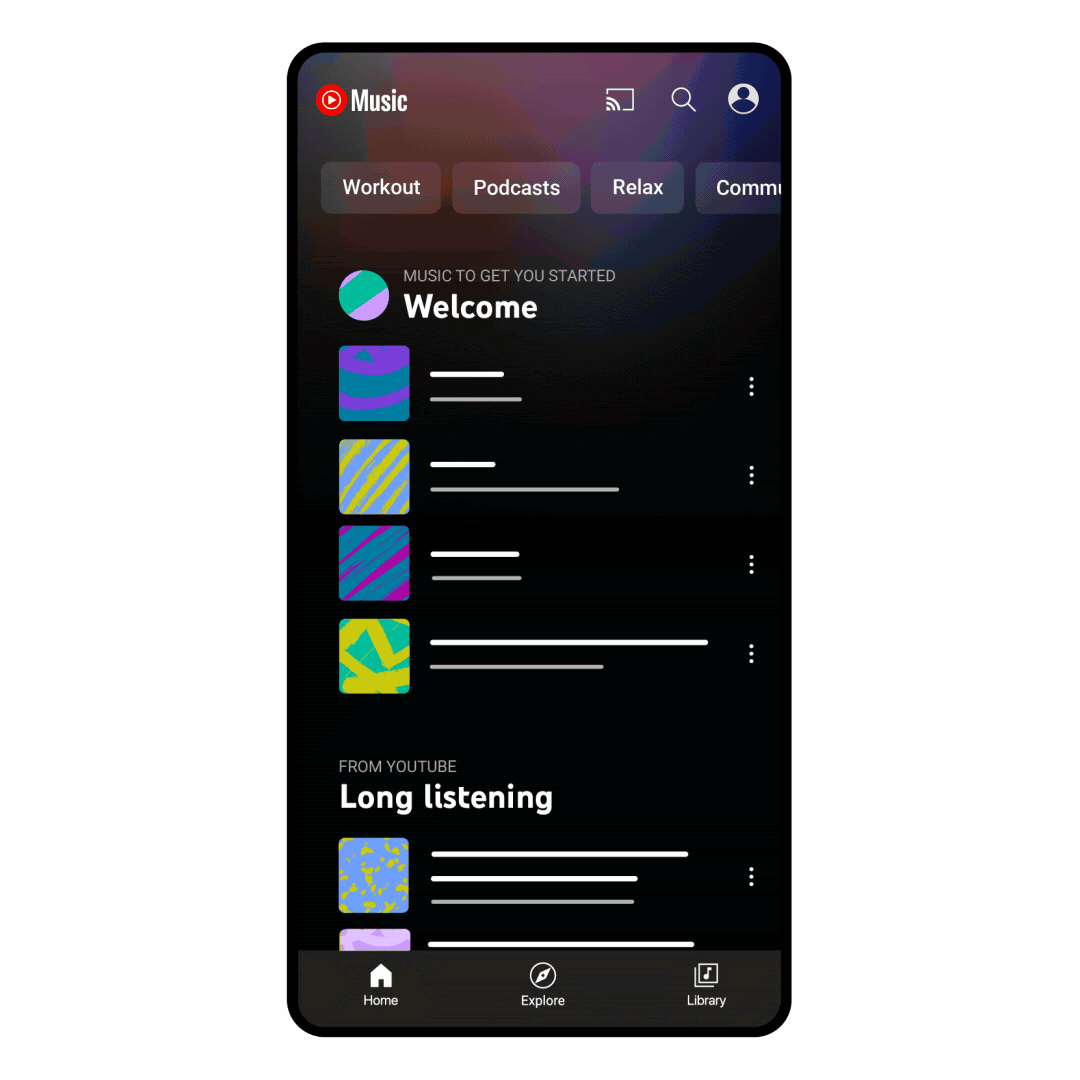 All listeners can enjoy podcasts on-demand, offline, in the background, while casting and seamlessly switch between audio-video versions on YouTube Music. This podcast listening experience is different from our music listening experience where you need a Premium or Music Premium subscription to enjoy some of these features.*

YouTube Music Help
As you'd probably expect, this is being rolled out in the United States alone at this time, with other regions to come. Users are also being given access on a gradual basis, so if you don't see it yet, don't worry – it's a server-side update that you'll need to keep an eye out for.
Earlier this year, we heard that Google had shifted a 10-year company veteran named Kai Chuk over to YouTube to clean up the listening experience. Unfortunately, that means that the regular Google Podcasts app, while not going the way of the Western, is pretty much the redheaded stepchild now.
With creators needing to manually mark playlists and videos as "Podcasts" in the YouTube Studio dashboard, it's likely that we'll see more appear in the Music app over time. That being said, you'd imagine the amount of content would be scarce at first, but after perusing it myself as I just got the update, I'm seeing a bunch of stuff to listen to already.
I've got to be honest, it feels good being able to scroll through podcasts right in my music app of choice without having to visit a separate experience. I'm sure I'll get flak for this, but I genuinely hope Google Podcasts dies a swift death and that Google stops splitting its attention across various projects and instead converges its efforts where they make sense.
Podcasts used to be a part of Google Play Music before splitting off, and guess what – they're back in the company's main music app again! imagine that – a Google product that took a big round trip back to the original plan for it. I've certainly never seen that before. All sarcasm aside, let me know in the comments what podcasts you'll be listening to first!