A major update to the Google Fit app for Android and iOS is coming which brings all of the information across each of your connected apps and devices into one redesigned, easy-to-view hub. It also gives some love to the sleep tracking tools which Google has been slowly investing in. Before, you could only add how long you've slept by scrolling far down the homepage, and stats were very simplistic. Now, it tracks your bedtime schedule and sleep cycles using apps like Sleep As Android.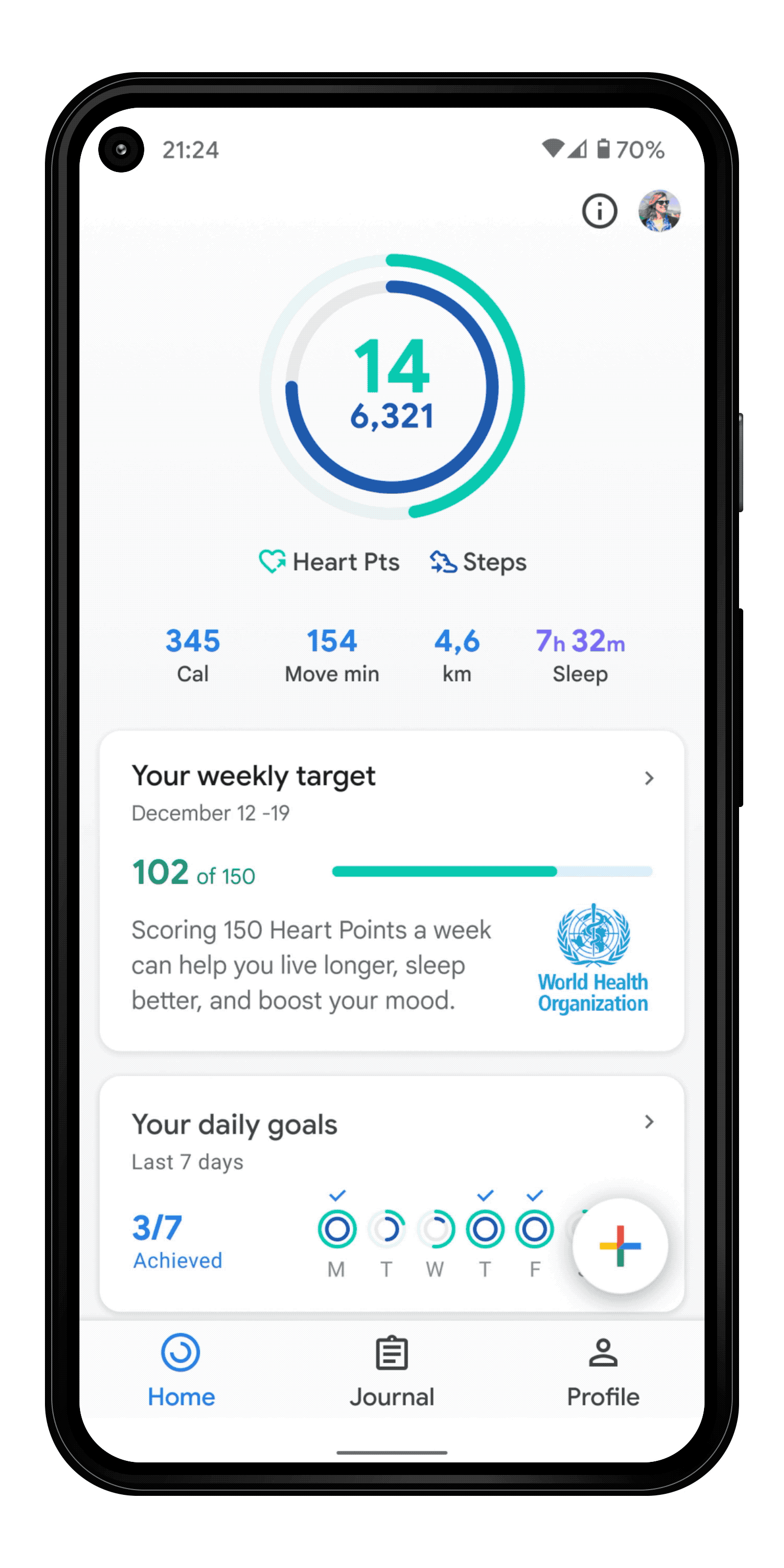 The primary focus of the new interface is to provide you with at-a-glance information for your heart rate, weight, and blood pressure trends over time as well as showing you if you're meeting your daily and weekly Heart Point and step goals. Every major update this month across Fit, Maps, Search, and more has shown that Google has an incredible pinpoint focus on helping users prepare for the holidays and protect their health by building good habits using their services.
I may very well be the only one who thinks Google should bring Fit's web interface back from the dead. It made sense to get rid of it since tracking occurs from a mobile device and more often than not, users will glance at this information on their phones and smartwatches, but as someone who loves planning my week from my Chromebook, I wish I could still see my exercise and sleep stats on a larger screen from the comfort of my home.
I also wish that Google Fit would allow me full food and calorie tracking so that I could finally dump MyFitnessPal, but now I'm just dreaming, right? Perhaps the upcoming Fitbit acquisition will allow Google to make this a reality, but we shall see. A few other features with this update are a redesigned weather interface which provides a more bold look that's easier on the eyes and a new Breathe Tile to help with guided breathing exercises. If you don't see any of these features or the redesign yet, you can be sure to see them over the next few days. Unlike the normal "few weeks" estimate Google gives for their staged rollouts, this one ought to be quick.