Chrome introduced the idea of saving tab groups for later a long time ago. In fact, we first reported on it over two years ago! Since then, Google has done little to develop the feature. Worse still, it's done little to even make it usable. From creating the feature to showing saved tab groups on the bookmark bar, to then letting users officially sync them across devices, these features have seemed so promising.
Instead, we've been left with a half baked system that crashes Chrome each time you try to recall a saved group from the bookmark bar. Additionally, saving tab groups and then quitting the Chrome process causes those saved to your bar to disappear forever and those still up on your tab strip to go with them!
Per Leopeva64 on Twitter, Google is now adding two new features – a sync icon on the tab group itself when you save it to show it's being processed, and an option in the browser's settings menu to let you choose whether or not your tab groups will be synced across devices where your Google Account is signed in.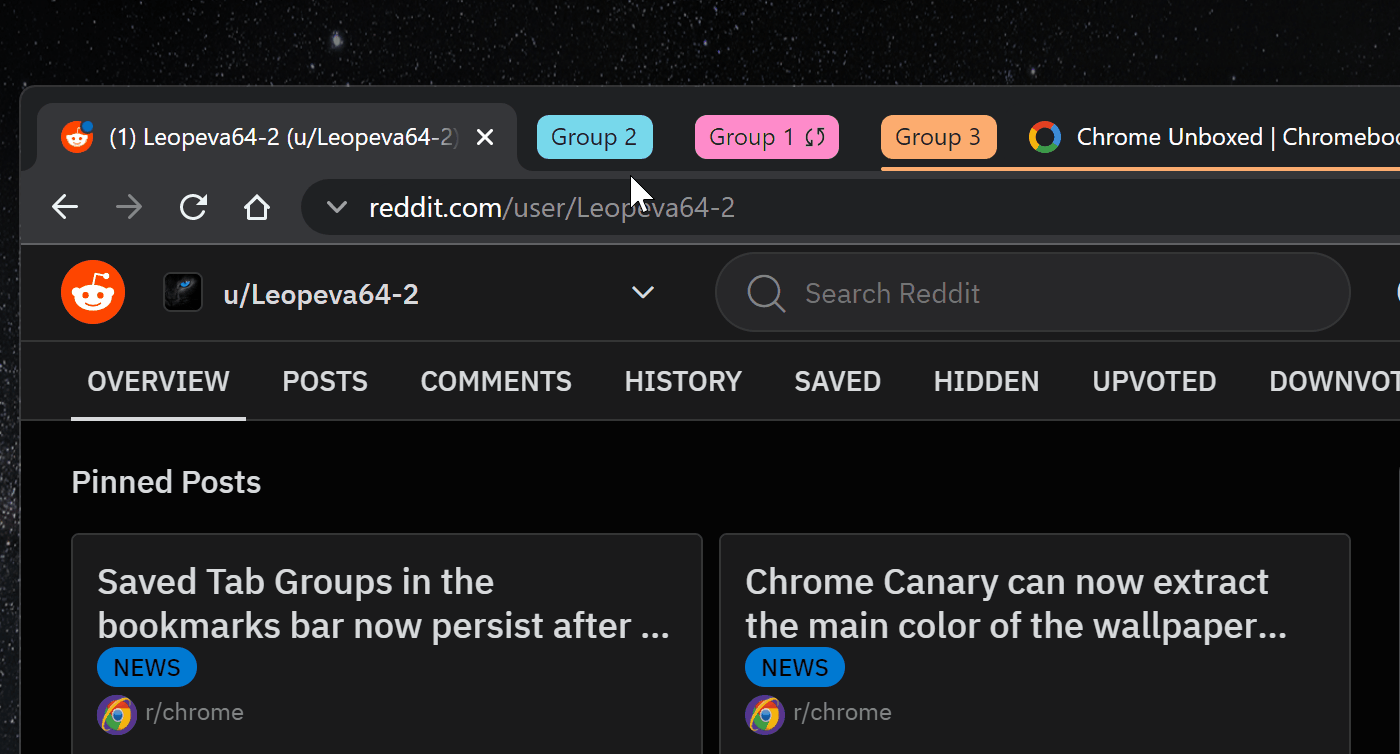 While these new additions are exciting, I wish I could just use the feature already. I've even gone so far as to tell you all to find alternatives like Toby's Tab Manager for Chrome while Google sorts its issues out with Saved Tab Groups.
Despite this, the tech giant's solution seems the most promising and simple and if it worked for me, it would most certainly be the best solution on the market and would let me close all of these freaking tabs in my browser, thus saving RAM. Even collapsing and freezing tab groups – another feature introduced in the past – is less efficient than saving and completely closing groups, which I'd prefer.
Let me know in the comments section if saving, closing and recalling a tab group works for you, or if it also crashes Chrome and destroys all of your beloved work session progress. I somehow doubt I'm the only one, and have tried on Chrome Stable and Canary, have updated, and even reinstalled the browser, as well as used it on multiple Windows and ChromeOS devices all with the same sad results. Here's to hoping the new sync settings fix these issues and bring the feature to life for myself and others!