Until today, Safety Check – a feature built directly into the Chrome browser to help you manage and take control of your privacy – has operated only when you clicked on it to use it. While that's still true, Google just announced on its Keyword blog that a new proactive feature will see the tool nudging you with suggestions on how to better tighten up security on your browsing sessions.
What you're seeing in the image below just under the "Safety check" category of settings is a new "Review" banner that lists focal points for your attention. For example, a specific website or a handful of websites may be spamming you with notifications. In this instance, Safety check points this out so that you don't have to do the digging yourself, per se.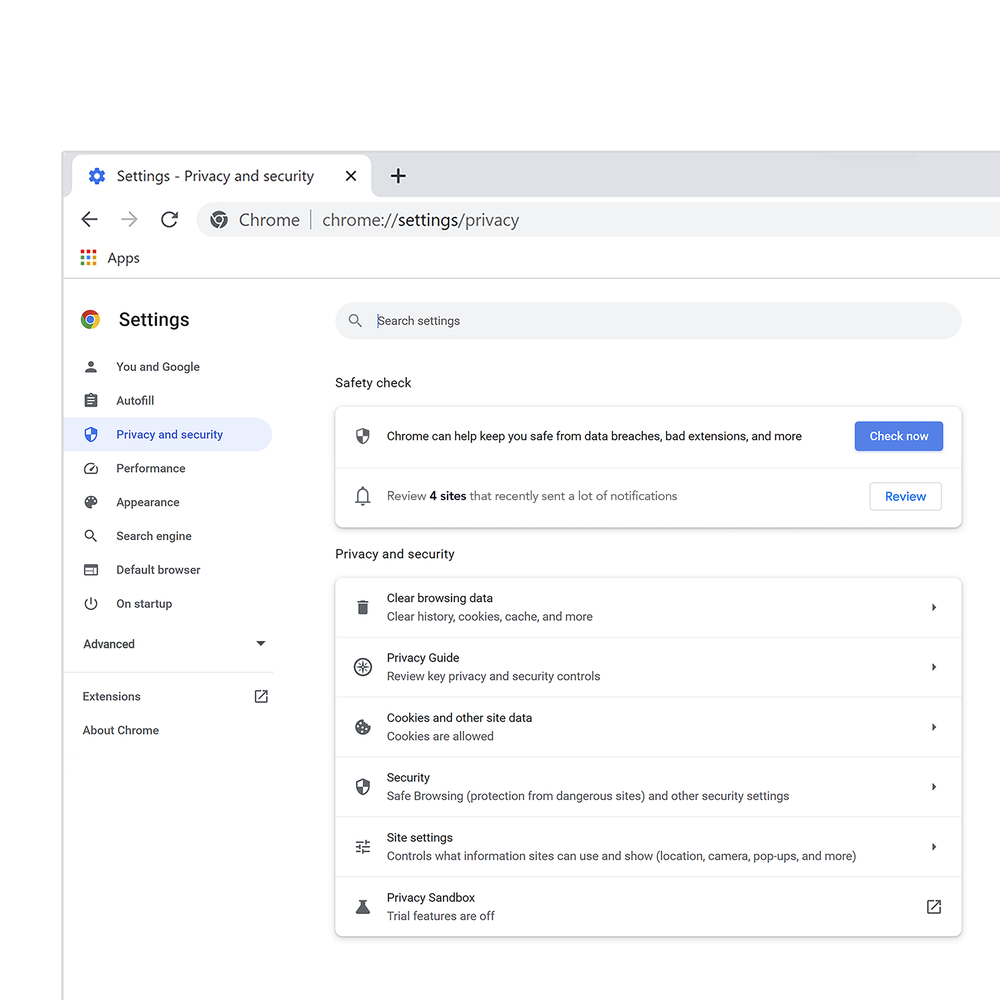 You will still need to manually launch the review and handle these issues yourself, but it's as simple as a few clicks. Generally, I would recommend not allowing any websites to send you notifications unless you use them frequently to shop or browse. Back when I worked at Best Buy as a Chromebook and Google expert, I saw countless devices plagued with millions of spammy websites and their notifications.
Many of my clients were unsure of where these annoying pop-ups and notifications originated from, and luckily, heading into the browser's site settings and disabling them all provided a quick fix to their woes. By having Safety check on hand, this process puts the power in the layperson's hands, which is incredible.
So, it doesn't matter if you're tech-savvy or not – look for the new "Safety check review" option in your Chrome browser's settings page to get recommendations for cleaning house a bit every now and then. Whether you have a Chromebook, a PC, or even a Mac, an overwhelming number of treacherous websites spamming you is never fun. It's awesome to see Google providing tools to squash this kind of behavior as it seeks to make your device feel all the more yours this year.