Update: Stadiasource has received a DMCA takedown notice for posting video footage to their twitter!
Ubisoft's open world RPG, Gods and Monsters seems like a cross between Assassin's Creed Odyssey and Zelda: Breath of the Wild. It looks incredibly beautiful and fun. With its release date set as 'TBA' or to be announced, most people will have to wait to get a piece of the action, but yesterday morning, a few hundred people were lucky enough to play a test build for about 30 minutes on accident.
As you can see from the tweet below, many gamers have uploaded footage of their short lived experience and it looks like a lot of fun! The colors are vibrant and the world looks rich and exciting.
From the creators of Assassin's Creed® Odyssey comes a storybook adventure about a forgotten hero on a quest to save the Greek gods. Prove your heroism by fighting dangerous mythological creatures and taking on their fearsome leader in a face-off for the ages. Explore a beautiful fantasy world where tricky trials, treacherous dungeons, and heroic feats await. The journey will be as challenging and rewarding as the final destination, and you will emerge as the hero you are meant to become.
Code named 'Orpheus', Gods and Monsters was available on the Stadia Store for £0.00 for a short time before being taken down. You can see from the screenshots that there are several unfinished assets in the game at this point such as characters, skyboxes and even entire sets of ancient ruins. This is a common level design practice in which the developer uses a technique called greyboxing to lay out what they want the play space to look and feel like. They use low poly, non-textured placeholder models first to avoid wasting precious time designing something that may not be used in the final build of the game. Our guess is that someone at Ubisoft was uploading the build to Stadia's servers for some play testing and accidentally marked it as public instead of private. Whoopsie!
Regretfully, on Thursday morning, we mistakenly made an E3 2019 demo version of Gods & Monsters from Ubisoft available on the Stadia store that was not intended for the public to play," a Google Stadia rep told Kotaku via email. "A few hundred gamers were able to play it for less than 30 minutes. We sincerely apologize to our partners at Ubisoft for this mistake.

KOTAKU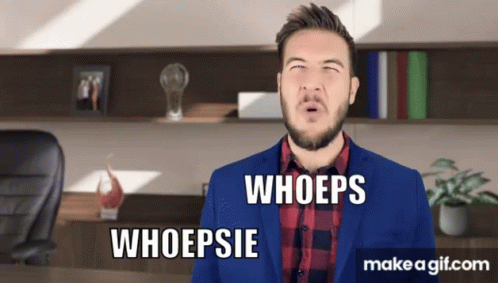 Being a cloud platform, unexpected things tend to occur more with Stadia than they would with traditional platforms. The Stadia team seems to post news in various locations like Reddit and Discord instead of just official channels and they even do so at varying times with little pattern. It could be that Google is taking advantage of their unique position in the industry where they can deliver content as soon as it's ready instead of having to wait for console upgrade cycles or software patches and milestones. For the developer, this leak is clearly a negative side effect of such a system and they may be directly responsible for its occurrence. There seem to be fewer checks and balances and red tape in the way of publishing on Stadia and while perfection may be lost in the process, if it means that the barrier between gamers and developers becomes smaller, then that can only be a great thing. Besides, Ubisoft now has free marketing on twitter!